– Check Point Zagreb is a youth health and education centre for voluntary, anonymous, confidential and free HIV and hepatitis C testing using rapid saliva tests that give results in only 20 minutes.
– The Centre operates entirely within CAHIV, outside of formal health care institutions, and is completely friendly and community oriented.
– Our goal is to provide quality and innovative testing and counselling services to all, regardless of sexual orientation, gender identity or financial status. Our experienced and qualified professionals and partners from the Croatian Red Cross and the Clinic of Infectious Diseases "Dr. Fran Mihaljevic" will provide you with counselling services, HIV and/or hepatitis C testing, health related information and education, ways to reduce risks and recommendations. We also ensure quality links with the institutionalized healthcare system for additional support, care and treatment.

– The focus of all activities of HUHIV; similarly celebrated every year. Central events are always on central Zagreb square (Flower square) for 7 days. INFO tent is set where HUHIV volunteers and Medical Students Association (CroMSIC system) and HCC share educational brochures, provide information and various professional courses, raise awareness of young people about how to protect themselves and reduce stigma and discrimination. We want to thank everyone who participated in these events, and of course, all the speakers, who have expressed their satisfaction and decided to help us in the fight against stigma and discrimination and raising awareness about the importance of reducing the spread of HIV infection in our society.
– In cooperation with the Red Cross Vukovar and Rotary club in Varazdin World AIDS Day is organized in those cities, distributing pamphlets and educating the general population

Tiskovna konferencija povodom Svjetskog dana AIDS-a
Mladi obilježavaju Svjetski dan AIDS-a
Svjetski dan AIDS-a u Vukovaru
AIDS awareness day u Varaždinu
– Two weeks before the World AIDS Day we organize campaigns to raise awareness and knowledge level of the general population about the problem of HIV / AIDS. Posters are placed at about 380 areas in Zagreb public transport. Their messages are inviting citizens to voluntary and anonymous testing for the purpose of discovery of their own health status.
– Also we print promotional and educational material and distribute it to citizens and the population of the person who is most at risk of infection.
Znanjem protiv predrasuda
Download World AIDS day 2012 POSTER for print
– "Cross Hepatitis B, Cross Hepatitis C – campaign is available throughout Croatia in order to get as many people to encourage free and anonymous testing. CAHIV has launched a campaign in cooperation with the former Ministry of Health and Welfare. We placed posters to encourage people to get tested for HCV at 1100 add spots in medical centers around Croatia.
– CAHIV organized a campaign in collaboration with the musical group "Ramirez" and recorded a music video for the song "Seven," which tells about the experience of testing. The video was filmed the famous director Darko Drinovac. The association is still working on promoting and establishing a national day of testing in Croatia.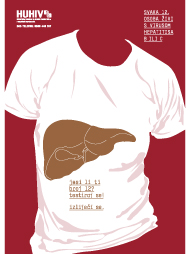 – In collaboration with DM – has been performed for many years as part of World AIDS Day.
Kampanja Zaštiti sebe i pomozi drugima
– Besides Info tent and campaigns in public transport, World AIDS Day is also accompanied by a large "Positive concert." This year, 8th concert in a row, will be held in the big sports hall and with it we traditionally close marking World AIDS Day. We hope to repeat the large turnout of young people who will get our educational and promotional material, through video wall and performers, to receive educational messages. The concert is media coverage by MTV Adria, CMC, Muzika.hr, net.hr and other important portals displaying video, alerts and sweepstakes and radio spots on all radio stations in Zagreb. This event is held under the slogan "AIDS Free Generation" and is the largest educational and music event in the region and through the media, includes more than 300,000 people.
Look at Positive concert 2011. photos
Tiskovna konferencija najave Pozitivnog koncerta
– A project called "The Center for Counseling and Testing" CAHIV, in cooperation with the Clinic, and thanks to funding the Global Fund to Fight HIV, Tuberculosis and Malaria, launched in the beginning of 2004. As part of this project CAHIV for the first time enabled, psychosocial support offered by psychologists and social workers, for the people affected by HIV and daily free and anonymous HIV testing (since June 2005).
This counseling centre acted under CAHIV by the end of July 2007. and then, because of his long-term sustainability, we transferred it to Clinic for Infectious Diseases. In this form counseling centre is work today.
– The association officially opened Counseling centre for HIV and viral hepatitis at the Clinic for Infectious Diseases "Dr. Fran Mihaljevic", Zagreb. Counseling Center offers individual and group psychosocial support to patients, but also their family members. Opening of Counseling centre was marked by radio spots on Antena Zagreb.
– We want to thank everyone who supported the work of the centers in which, by the end of 2011. 366 consultations were carried out.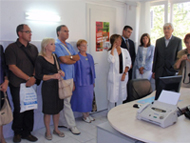 Otvoreno Savjetovalište udruge HUHIV
– 2010 CAHIV participated in the WHD. World Hepatitis Day from 2011. is officially on 28th of July, so the Association decided on a different approach to marking. Because of the summer time, WHD is done through campaigns in public transport. We set up 380 posters on trams and buses and at 11 national and local television stations TV spot is shown. The effect of the campaign is visible to us through a hundred percent increase in the number of calls to SOS phone line.
Obilježavanje Svjetskog dana hepatitisa
Simpozij povodom Svjetskog dana hepatitisa
– CAHIV periodically organizes campaigns aimed primarily for young people who visit various events, including concerts. Together with our partners we have participated in summer events on the Adriatic coast and the seven concerts in 2011. across the Croatian coast. We also co-organized info booth, set in Zagreb, where we have, for a whole month, promoted our activities, raised awareness of citizens about existing risks and the importance of testing and early treatment. We are also using our web site for an online test of risk and knowledge test.
Aktivnosti i kampanje povodom Svjetskog dana hepatitisa
Aktivnosti povodom Svjetskog dana hepatitisa
– In cooperation with the Department of Health and veterans, on King Tomislav Square, we organized Days of health. In INFO tent we conducted various training and lectures, shared the material with the aim of raising the level of awareness of a healthy lifestyle.
– Association for several years, in cooperation with the Croatian Dental Society of Oral Medicine and Pathology and the Faculty of Dentistry in Zagreb organizes training for dentists about viral hepatitis and HIV with a goal of additional education on these issues. So far we have held classes in Osijek and Split, and twice in Zagreb.
– We have also released two new brochures for dentists that are distributed through the Journal of Dental Medicine in dental clinics and health centers and private clinics across Croatia.
– In December 2011. the first course was held on chronic disease meant for social workers and other professionals who work in social care. The goal of education is better information and awareness of participants about the whole issue of HIV and viral hepatitis to reduce discrimination and stigmatization of our users. Through this activity we plan to cover the whole Croatia.
– At the beginning of 2010 we started to implement education, counseling and testing of the prison population (in conjunction with Counseling centre for viral hepatitis in prison hospital in Zagreb, and with the support of the Ministry of Justice and the former Ministry of Health and Welfare). We visited prisons in Split, Sibenik, Osijek, Pozega, Pula, Rijeka, Zadar and Gospic, where we educated more than 600 people and counseled and tested for HIV and HCV more than 400 people.
– In 2011 again, in cooperation with the prison hospital and HCC, we visited two prisons (in Split and Sibenik), and therapeutic community Đurmanec. We have a total of 48 further educate users in the prison system, 79 trough Red Cross and 13 users in the therapeutic community Đurmanec. 45 users in prisons, 79 in the premises of the Red Cross and 13 users in Đurmanec were tested for HIV and HCV.
– Established in 2006. due to the needs of people living with HIV infection for group support. Groups are held twice a month. The goal is mutual sharing of experience to help each new patient more easily accept and live with their disease. The Association wishes to thank all members who have selflessly for 5 year working on this project. Due to the increase in the number of new cases, we have to increase the number of groups to one per week.
– Toll-free phone line to help the patients, but also to provide information on sexually transmitted diseases, treatment options, testing, etc. has been active since 2007. From year to year, there were an increasing number of calls, especially at the time of our campaigns when there is a one hundred percent increase.
– Provides information about the Association, its activities, HIV / AIDS and viral hepatitis, and other sexually transmitted diseases, as well as the situation at home and in the world.
– Web page became the portal which on the fun and lighthearted way promotes the work of the Association, informs visitors about news in Croatia and the world and affect the awareness of visitors.
– From the beginning of 2009. CAHIV offers to all users the possibility of on – line counseling (pitaj@huhiv.hr). The questions are answered professionally, experiential, anonymously and in the shortest possible time. Also, from setting up a new web portal, and with the development of our campaigns, there are increased the number of queries.
– Since 2004. we provide our customers with free legal advice from a solicitor. Free legal advice can be obtained by personal contact, by phone or through the mail.
– HIV / AIDS INFO printed newsletter distributed to all medical institutions in Croatia. Published once a year with a circulation of 10,000 copies. Provides information on the movement of HIV infection in Croatia and worldwide, the diagnosis, treatment, and recent advances.
– Advocating for the basic human rights of our users, in collaboration with the legal system in the Republic of Croatia, we produced a little book that contains all the information necessary to a person who has experienced discrimination. Content leads a person through a legal discussion of actual cases of discrimination and thinking of key institutions, with emphasis on the current capabilities of human rights.
– Members of the Association participate in major conferences – AIDS Conference in the region – Kyiv, European AIDS Conference – where are we for the first time presented the region through getting booth space, the World AIDS Conference in Washington, PLHIV Regional Conference in Belgrade, a regional HIV / AIDS conference in Sarajevo, HIV-Europe Meeting) and at various training and education (EATG training, CPHI-training and education, …).
International visitor leadership program
– CAHIV, and a dozen NGOs from Croatia, became a member of the Y-PEER network Croatia to be easier to implement education for youth and are thus informed about sexually transmitted diseases.
– In cooperation with other groups across Croatia, organized by UNDP Croatia, during 2008 a survey was conducted among high-risk populations, to see the status of violation of human rights of people living with HIV and people living at risk of the HIV infection. At the end of the year report on the human rights of people living with HIV was officially promoted.
– Project of monitoring of gender-based violence among peers 14-16 years throughout the region under the auspices of Care International. We conducted the project for three years. We organized the conference in 2009. The conference was attended by experts in the field of youth violence in the country and the world, and it had a good media coverage.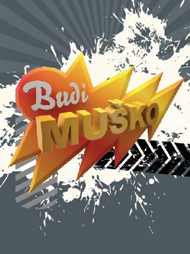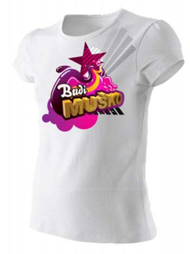 – To obtain information closer to the younger population, where they were needed, the Association has participated in the organized distribution of educational brochures and condoms on the eve of Valentine's Day, in collaboration with the association CroMSIC who distributed brochures and flyers throughout Croatia.
With the goal of education of whole Croatia, CAHIV Association is distributing its educational material to centers for testing and counseling, similar associations throughout the country.
In 2011. we printed 110.000 different brochures and leaflets and distributed them through own events and in collaboration with other organizations and centers across Croatia. We also shared more than 25.500 condoms.
• initiating the inclusion of antiretroviral drugs on the reimbursement list of the Croatian Institute for Health Insurance
• initiating changes of discriminatory provisions of ordinances that determine the needed health compliance of sailors, security guards, members of the MUP
• Participate in the creation of the "HIV and Legislation"
• initiated the implementation of many programs for education (high school, college, health care providers, employees of social welfare institutions) in order to reduce stigma and discrimination
• ensuring implementation of out-family accommodation for people with HIV:
– The inclusion of social welfare legislation the term "person with HIV" – which was created to accommodate the formal assumption of the person in foster care
– Increasing the amount of compensation to foster parents for adults with HIV (result: higher fees and higher financial care) – motivational factor
– Education of foster families (collaboration with the Centre for Social Welfare Vrbovec)
– Issuance of injunction by the Directorate of Social Welfare of the then Ministry of Health and Welfare under which the user "may not deny admission to a social care home, or family home or foster family if it is infected with HIV or have other chronic infectious disease."
– Training of professionals who work in social care (information and sensitization)
– Encourage excellence in the early detection of blood-borne infections